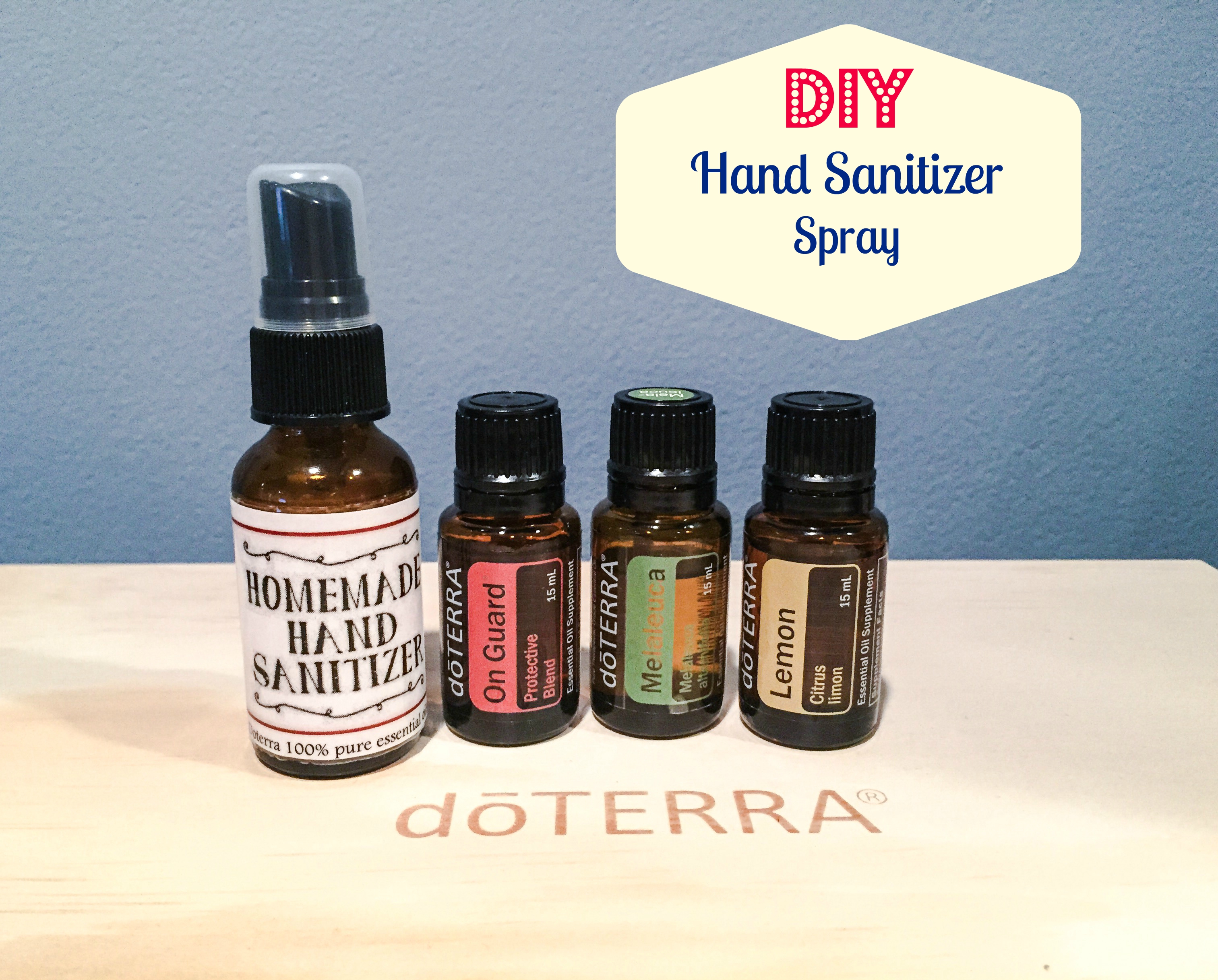 How many times a day do you pump or spray some hand sanitizer on your hands or your kids hands?  Commercial hand sanitizers are usually laden with chemicals, heavy fragrance, and alcohol.  These always dry my hands because of the alcohol in them. Also, commercial hand sanitizers kill all bacteria including the good bacteria.

I was thrilled when a friend gave me a sanitizer she made using dōTERRA essential oils! I have been using this recipe for almost a year and I love it.  It is non-toxic, 100% natural, and SAFE!  These essential oils have tons of antibacterial, antiviral, and anti-fungal properties!
This Do It Yourself Hand Sanitizer Spray is super easy to make and is very cost effective as one drop of each oil goes a long way.  I am super happy to share this with you because I know you will benefit tons from it and end up loving it as much as I do.
You will need:
1 15 ml glass spray bottle
5 drops On Guard
5 drops Melaleuca
5 drops Lemon
Distilled Water or Fractionated Coconut Oil (I like to use both so I add half water and half coconut oil)
Add the essential oils to a 15 ml glass spray bottle and top off with distilled water or fractionated coconut oil (or both).
Shake well before each use.
This is an amazing substitute to the alcohol based store bought sanitizers. You can spray on hands, your kids hands, grocery carts, restaurant tables, etc.
It will kill germs and bugs that are resistant to antibiotics keeping your family healthy all year long!
To learn more about the benefit of Essential Oils and how to get them at the best price possible, click here or visit mydoterra.com/oilsupport