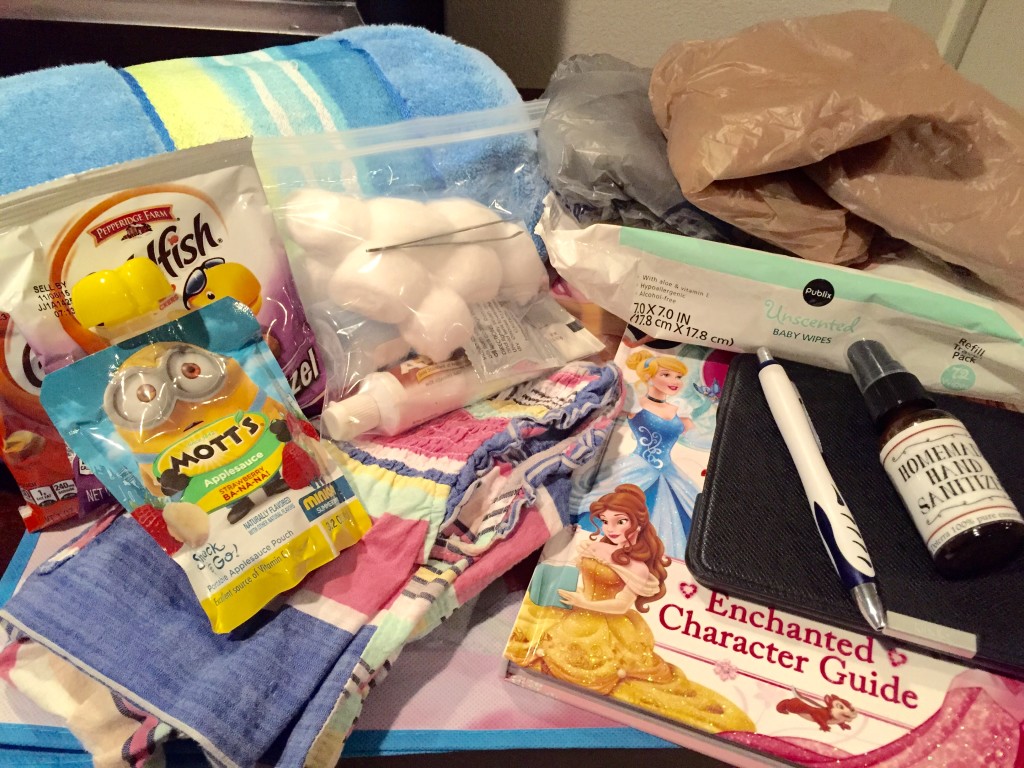 10 things moms should keep in the car at all times.
I have about an hour commute to work each way. So basically I spend 2 hours a day in the car from Monday – Friday and on the weekends  I drive around running errands, taking the little one to ice skating class, ballet, visiting the grandparents, play dates, birthday parties  etc etc etc. Some days I feel like I spend more time in the car than in my house.  Needless to say that with spending so much time in the car, something is bound to happen and you will be needing some essentials… With the right arsenal of supplies, you'll be ready. Well, maybe, because with kids, you just don't know.
1. A towel: To wipe off wet slides, clean up big spills, and cleaning up puke if your child gets car sick — trust me, you'll use it.
2. Snacks: But of course… Snacks, snacks, and more snacks — all with long shelf lives. You certainly don't want to keep hearing "mommy I'm hungry", "mommy I'm hungry", "mommy I'm hungry".
3. Wipes or Tissue paper: Especially during cold and flu season. You can't tell them to quit wiping their noses on their shirts if you don't have a tissue to give them.
4. An emergency kit for cuts and scrapes:  Keep it simple, In a ziplock bag keep some bandages, alcohol packets, tweezers, and cotton balls.
5. A pen: Because for some reason I always find myself writing Birthday cards and school lunch checks in the car at the last minute.
6. Extra clothes: Even if your kids are potty trained, those aren't the only kind of accidents.
7. Hand sanitizer:  Nothing beats soap and water to keep hards clean, but you wont always have access to them.
8. Plastic bags. This is definitely my favorite mommies… you will use these for dirty diapers, used tissues, wet swimsuits,  messy glittery art projects from daycare which you will proudly bring home. Trust me, you'll find many uses for them.
9. Kids' entertainment of some sort:  Small toys, books, or a puzzle that can be whipped out as needed. This can be a life saver when you need them to stay still for a bit.
10. A good book or magazine for you: Chances are you will end up spending time just sitting waiting for your kids. Whether it be at the doctor's office, dance and karate class, or in your car at the pickup line or waiting for them to get out of practice. Having something fun to do while you wait  will make the time fly. I can't live without my Kindle!
What things do always have in your car?