Low Carb Pumpkin Spice Latte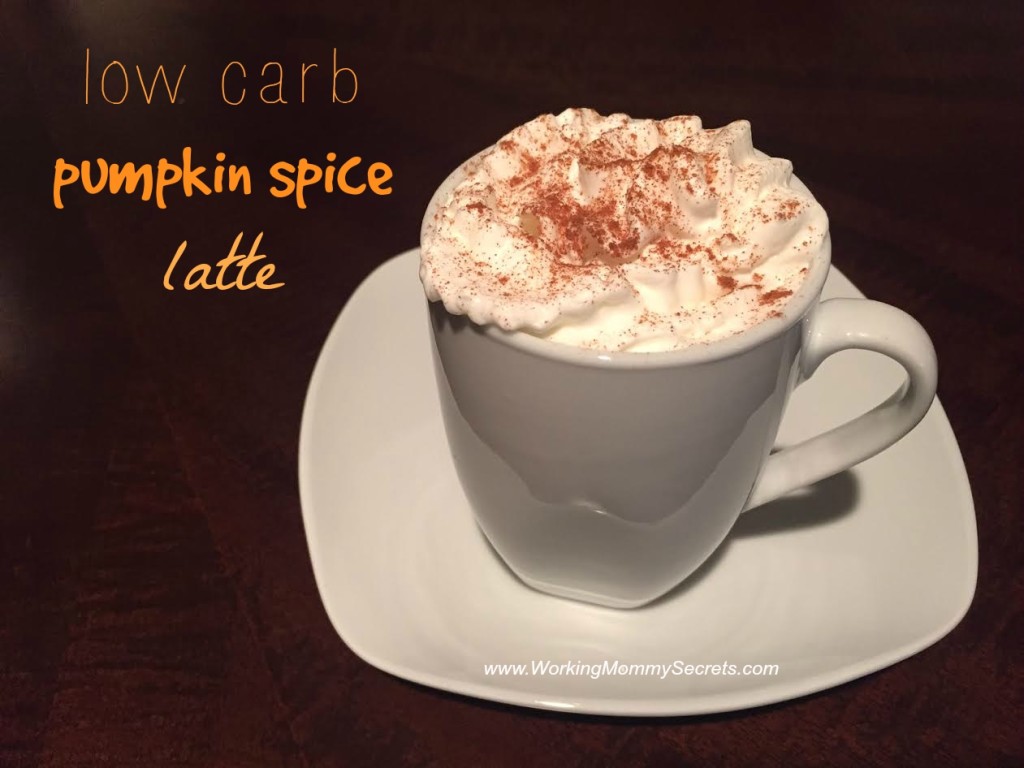 What better way to celebrate the first day of fall than with an awesome pumpkin spice latte?
If you know me well, you know I love pumpkin spice lattes… or P-spice lattes as we like to call it in our house. Every year I look forward to September for Starbucks to bring it back (yes these pumpkin spice lattes have a following). I have been craving one all week long… however this fall I'm on a low carb diet and Starbucks' pumpkin spice lattes are loaded with sugar. 36g of sugar for the Tall size, 50g for a Grande, and 66g for a Venti to be exact.
Last night I was telling my husband how badly I wanted one… So this morning I had to improvise. I woke up early and went straight to the kitchen, as if I had dreamed about it all night or something… Lucky I had everything I needed available! It turned out so good I had to write this post and share with you.
You will need:
1/4 cup heavy cream
2 tablespoons canned pumpkin pure (optional if you really want to make it 1 net carb, but it really makes it taste like the Starbucks' latte)
3/4 cup brewed hot coffee
1 tablespoons Splenda
1 teaspoon pumpkin pie spice
1 dash cinnamon
Whipped cream (optional, but I definitely recommend for the whole effect)
Directions
Combine heavy cream and pumpkin in a saucepan over medium heat and stir constantly. Stir in Splenda and spices. Heat just until boiling.
Pour mixture into blender and process on high for 20 seconds.
Pour into a large cup and add coffee
Garnish with whipped cream and a dash of cinnamon.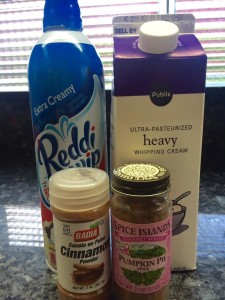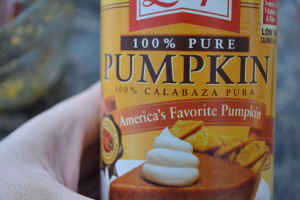 Enjoy!
If you have any other neat recipes please share in the comment section below on on my facebook page