This is such a pretty and summery drink to enjoy on a hot summer day… or any day.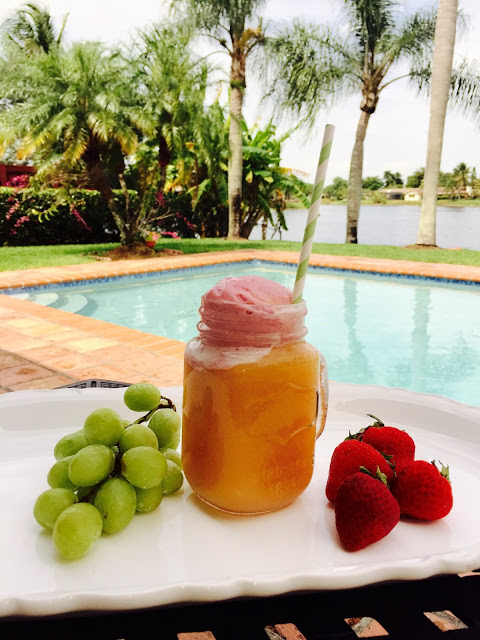 This drink is delicious and fun to make with the kids. Best of all it's super quick and easy to make. Ideal for the busy mom as there are only 3 ingredients; and most likely you already have two of them in your refrigerator (orange juice and apple juice).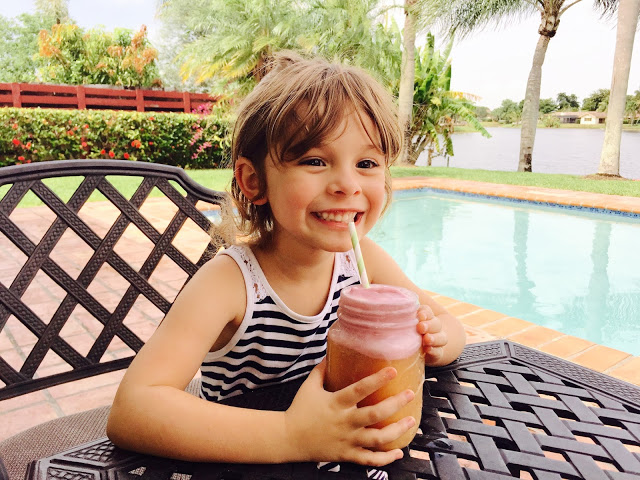 Even Daisy, our Westie had to join the fun. Here she is relaxing by the pool waiting to see if a grape falls on the floor.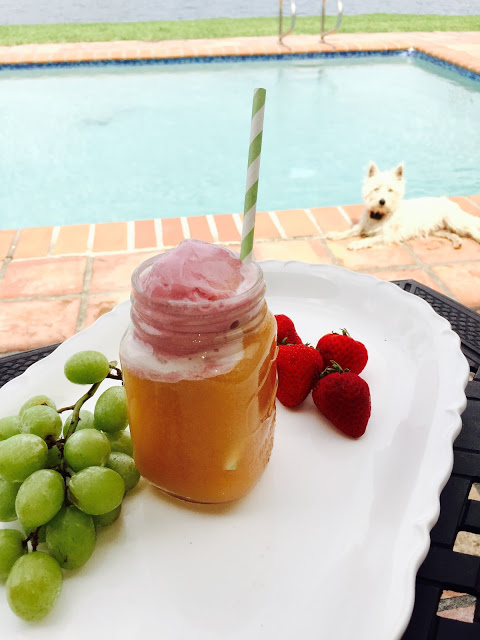 So this is a non alcoholic drink recipe, however  it's the weekend working mommy…  feel free to spike it up with a shot of your favorite rum. Yum!
Raspberry Sherbet Float – Summer Drink (non-alcoholic)Ingredients
2 cups of orange juice
2 cups of apple juice
1 pint strawberry or raspberry sherbet (I used raspberry on this one)
Instructions
Pour the orange juice and the apple juice into a large pitcher and stir well.
Fill tall frosted glasses or mason jars with cracked ice, and add the juice mix.
Top each glass with a scoop of strawberry or raspberry sherbet to serve.
Yield: 8 glasses