Looking competent and professional is extremely important at the workplace.
You may have to put down the hot pink lipstick and glittery eyeliner, however you don't have to go bare-faced. On the contrary, studies have shown that women who wear make-up to work are more likely to get promoted, a bit sexist but real. The trick is finding a look that enhances your natural beauty and makes you look polished and and put together. Besides… let's admit it… makeup is fun! I personally wear makeup to work every day, not too much, but just enough to make me look rested and alert.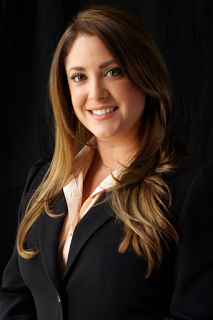 Play it safe…
A few ground rules for a safe professional look:
It has to last you 8 hours – You don't want to have to keep retouching your look throughout the day. Set it, forget it.
It has to be low-maintenance and easy enough to complete in a rush – I rather spend 10 minutes on makeup and 20 extra minutes either in bed or having coffee with the hubby before work.
It should enhance, and not hide who you are. – The office should be able to recognize you right?
It shouldn't be distracting – Remember, you want your your boss and staff to listen to what you're saying not distracted by your bright blinding lipgloss.
It should make you feel both comfortable and amazing. If you're busy stressing about your eyeliner getting smudge, how can you expect to concentrate on that spreadsheet or deadline?
Don't
Lose the fake lashes – Big lashes are awesome, but do you really need to worry about a lash falling in front of your boss?
Frosted or glittery lip gloss – Not only it washes out your face, you will not look professional with extra glossy candy lips.
Dark eye shadows or heavy eye liner – Unless you work at a club… skip the raccoon look.
Heavy duty foundation –  You will look cakey and the mask will melt!
Experiment with fake tanning products during the week – Wait until the weekend in case it doesn't go as expected.
Do
Go easy on the mascara
Wear pinkish neutral lipstick
Use a little eyeliner, just enough to accentuate your eyes
Choose neutral eye shadow colors like beige, light gray, light brown and tan.
Use tinted moisturizer or a light coverage foundation that doesn't look cakey.Your can always use a little concealer on problem areas.
Use a light or translucent powder to set your foundation.
Use just a touch of bronzer and blush for a natural glow. Become a pro at blending it though. Blend, blend and blend well.
So here are my go to products and color. The secret is out of my makeup bag 🙂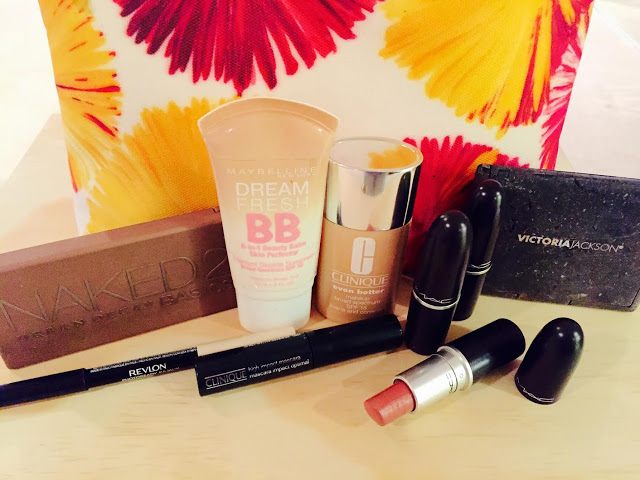 Foundation: Clinique Even Better, Maybelline BB Cream
Shadows: Urban Decay Naked2 Basics – Frisk, Primal, Stark and Shrimp
Eye liners: Revlon black and brown
Mascara: Clinique High Impact in Black
Lipsticks: MAC Faux, Hug Me, Angel, Patisserie, Japanese maple
Bronzer: Victoria Jackson
What are you favorite everyday work looks and products? Share in the comment section below.