Are children damaged when moms work? Or are the kids better off if mommy spent some time at work? 

Making the decision to stay home with your kids or join the workforce can be a very difficult process. As
a working mom I faced moments of sadness and guilt, specially when
I returned to work and my daughter was only 7 weeks old. However, I
certainly see both side of the coin. I felt confident that I was ensuring financial stability and prepared for unforeseen circumstances.  I am proud and thankful to have an
excellent support system, a gratifying career and still able to enjoy
motherhood.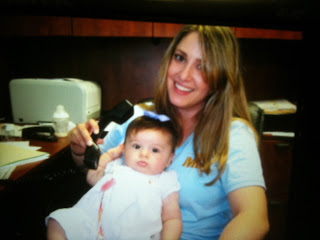 Bring your child to work day (6 months)
Bottom line is that today, seventy percent of American mothers with children at home are employed. Whether this is by choice, necessity, or a combination of both, more and more mothers these days are putting their young children in day care, hiring nannies, or leaving them with a family member or friend. Despite this fact, still a high percentage believe that working moms are bad for children.  From an article on the New York Times and according to Pew Research Center, "41 percent of adults say the increase in working mothers is bad for society, while just 22 percent say it is good."
So, what happened to the other 37 percent? Is it a secret?
But wait a minute…
In another article, The New York Times also reports that "a new study of 50,000 adults in 25 countries found that daughters of working mothers completed more years of education, were more likely to be employed and in supervisory roles and earned higher incomes".
As you can see, this is a very personal decision, and as such, a mother should make the choice that brings her closest to fulfilling her hopes and dreams.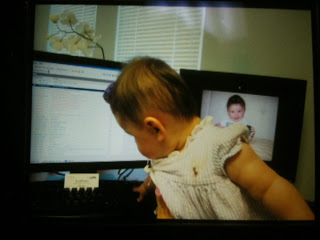 Hard at work (6 months)






I'm very curious to see how you feel about this topic. Let's start a conversation. What are you secretly thinking?