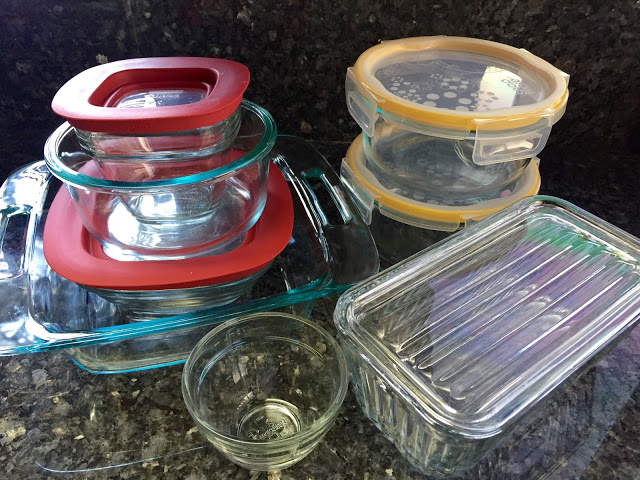 Containers I use in the microwave
Is it safe to microwave food in plastic containers?
Have you ever heard or received an email from a friend about the dangers of microwaving our food in plastic containers and how it can put you at a greater risk of
infertility, diabetes, obesity and cancer?  I sure have, and although this may sound over alarming, scientist today are concerned and conducting a lot more research on this matter. There is evident increase in the reliance of a group of chemicals present
in almost everything we use today, from plastic water bottles, soda cans, cosmetics, toothpaste and hairspray.
Here are some things to keep in mind when using the microwave– Read the container before you put it in the microwave. If it doesn't say microwave safe,   simply don't use it.
– Transfer food to glass or ceramic containers labeled for use
in microwave ovens.
– Wax paper, kitchen parchment paper, white paper towels, or a
domed container that fits over a plate or bowl are better alternatives than plastic covers.
– Most takeout containers, water bottles, and plastic tubs made to hold margarine, yogurt, and foods such as cream
cheese and mayonnaise are not microwave-safe.
– Microwavable takeout dinner trays are made and intended for one-time use only. If you decide to keep those containers, use them just for storage. Do not microwave your food in them.
– Old, scratched, or cracked containers, or those that have been microwaved many times, may leach out more plasticizers. Buy new ones… better yet, choose glass.
– Before microwaving foods, be sure to vent the container. Leave the lid ajar, or lift the edge of the cover.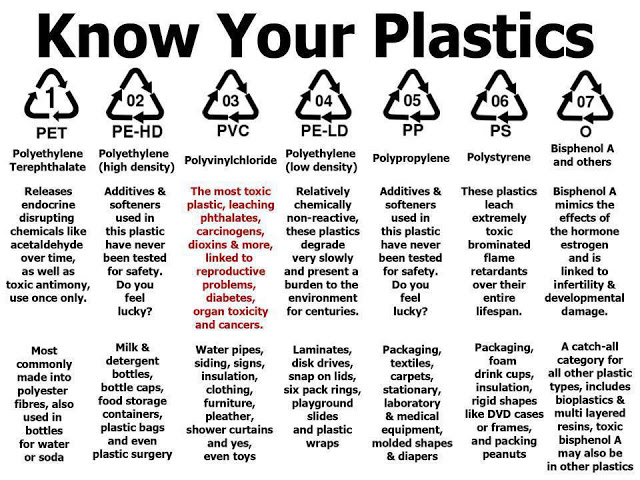 How I see it, it is as simple as better safe than sorry.